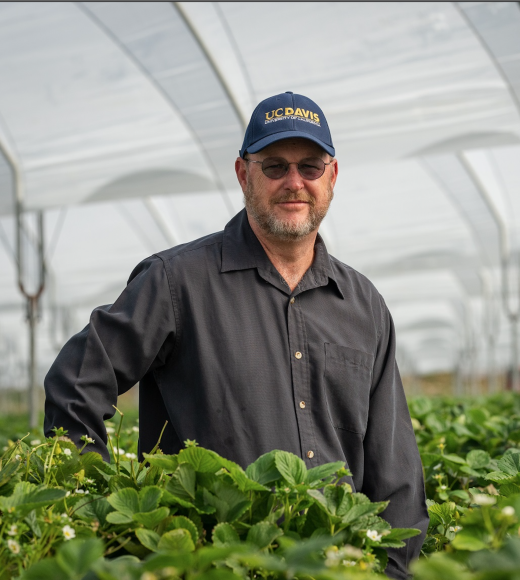 Bio
Glenn has spent the last 32 years in the seed industry working on agricultural research. His experience has spanned the breeding and development of many crops including Alfalfa, Wheat, Melons, Tomatoes, Peppers and Sunflower; however, his career focused most on the development and testing of sunflower inbreds and hybrids for the oilseed product markets in North and South America, Europe and Australia. He has a particular interest in the identification and incorporation of valuable traits from wild species into the domesticated crop of interest. Genetic diversity is a critical component to any breeding program and creatively implementing proper strategies to capture the value of that diversity is the challenge he likes to solve the most.
Glenn enjoys bringing his skills and passion to the strawberry breeding program at UC Davis to build upon the great legacy of work done by the previous researchers that built the program into what it is today.
Glenn loves spending time with family and friends both close to home and abroad. He also loves to travel and experience the culture and food and wine of the regions of the world. He loves spending time outdoors enjoying nature, hiking, birding, gardening and the like. 
Education and Degree(s)
BS in Crop Science; California Polytechnic State University, San Luis Obispo, CA