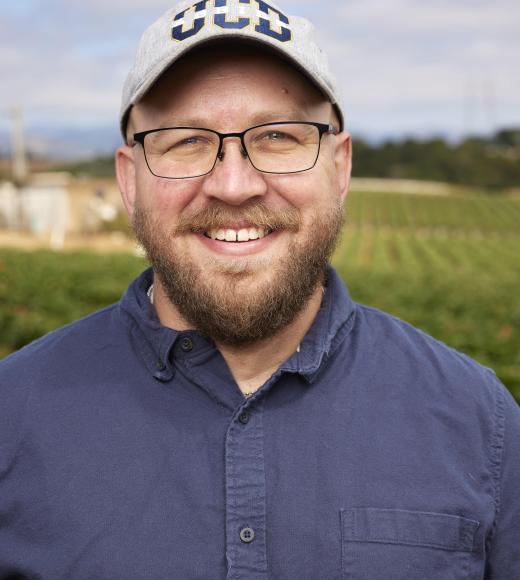 Position Title

Assistant Professor and Director Elect
Bio
Dr. Feldmann is an Assistant Professor and Director-Elect of the University of California, Davis Strawberry Breeding program and Research Group.

He started his Ph.D. at the University of California, Davis in September of 2015 supervised by Dr. Steven J. Knapp in the Department of Plant Sciences. His research interests include the analysis of quantitative traits, high throughput phenotyping, genomic selection and hybrid prediction, and evolutionary trajectories of cultivated strawberry Fragaria x ananassa. He graduated from UC Davis in September of 2020 and worked as the Genetics Application Leader at HM Clause in hot and sweet pepper.  In May 2021, Dr. Feldmann started as a Postdoctoral Researcher at the University of California, Davis in the Strawberry Breeding Program where he further studied heterosis, hybrid prediction, disease resistance, and fruit quality in strawberries using genome and phenome-informed breeding approaches. He has continued developing phenotyping strategies and statistical analyses for measuring and interrogating complex traits and complex trait variation.

Broadly speaking, the UC Davis Strawberry Research Group studies strawberry breeding and genetics; quantitative and molecular genetics and functional genomics; high-throughput phenotyping, phenomics, and measurement theory; resource allocation and breeding program optimization to support and solve existing and emerging issues facing the California and Global strawberry industries.
Education and Degree(s)
BS in Evolutionary Biology and Ecology, University of Arizona
PhD in Horticulture and Agronomy, University of California, Davis